Cottage RACEK - accommodation in Pec pod Sněžkou
The accommodation in Giant Mountains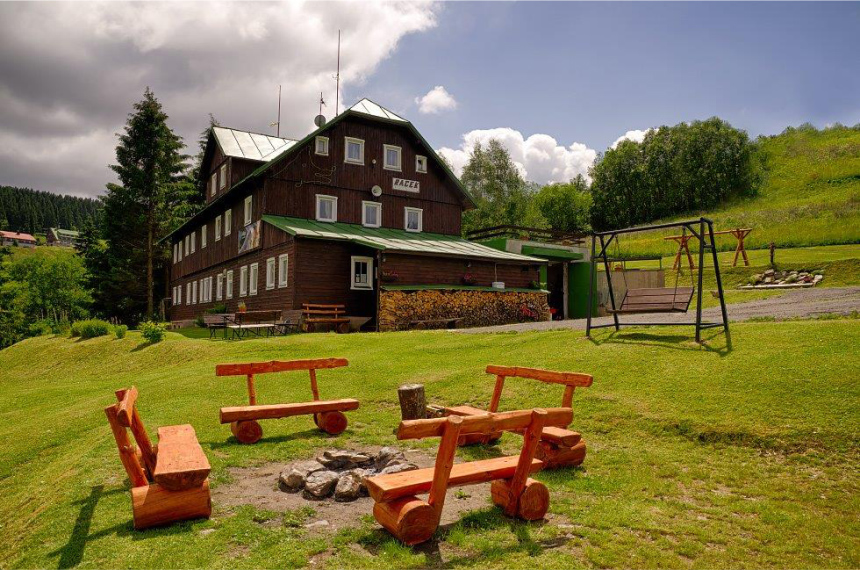 RACEK pension offers an accommodation in location called Zahrádky which lies 2 km from Pec pod Sněžkou on the opposite slope of the highest Czech peak ( pointed at Krkonoše - Giant mountain) Sněžka 1605 m.
We offer an accommodation in double,triple and another amounts of rooms with renovated bathrooms on each floor. Capacity is 46 beds. Accommodation is also suitable for a family holiday during all year.
Accommodation in RACEK you can really enjoy it!! We provide many unusual experiences!... here you can enjoy dog sled rides, tandem paragliding, snowmobiling and many others! ( www.aventura.cz )
In winter season
Pension RACEK is a great starting place for downhill skiing Skiers.
Cross - country skiing (very near by us) leads all around mountain area called "Krkonošská magistrála."
Ski Resort Pec offers 11.2 km of slopes of various difficulty, from this year is common fare with skiing area of Jánské Lázně - Černá Hora.
The longest slope for night skiing in the Czech Republic is Javor - 2km.
Javor is also providing a good snowboard park.
In summer season:
Pension RACEK also offers many exercise possibilities.
We are a good starting point for trips in the direction of Liščí Hora, Pláně, Meadow shed Sněžka, Černá Hora, Jánské Lázně and Strážné.
A good selection of trails for mountain biking and hiking.
Playground with a trampoline and a climbing wall.
Open fireplace and grill with picnic sittings.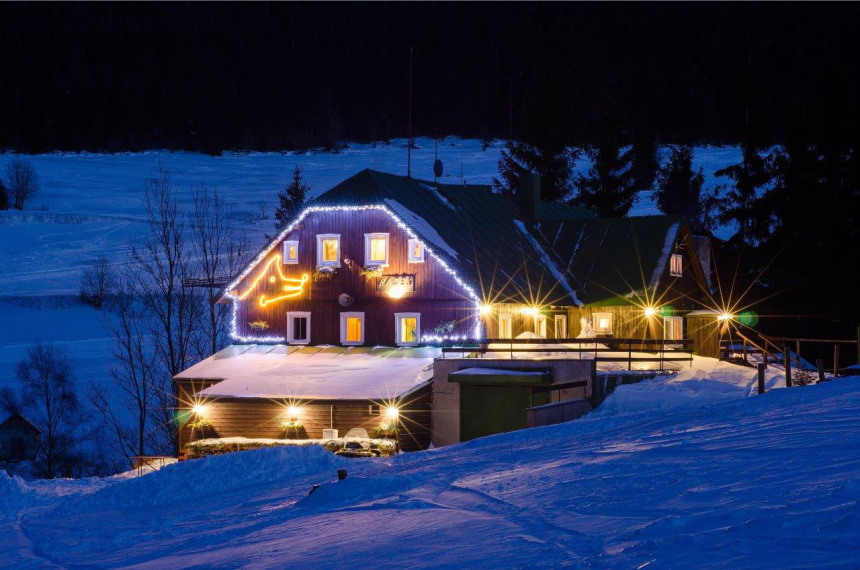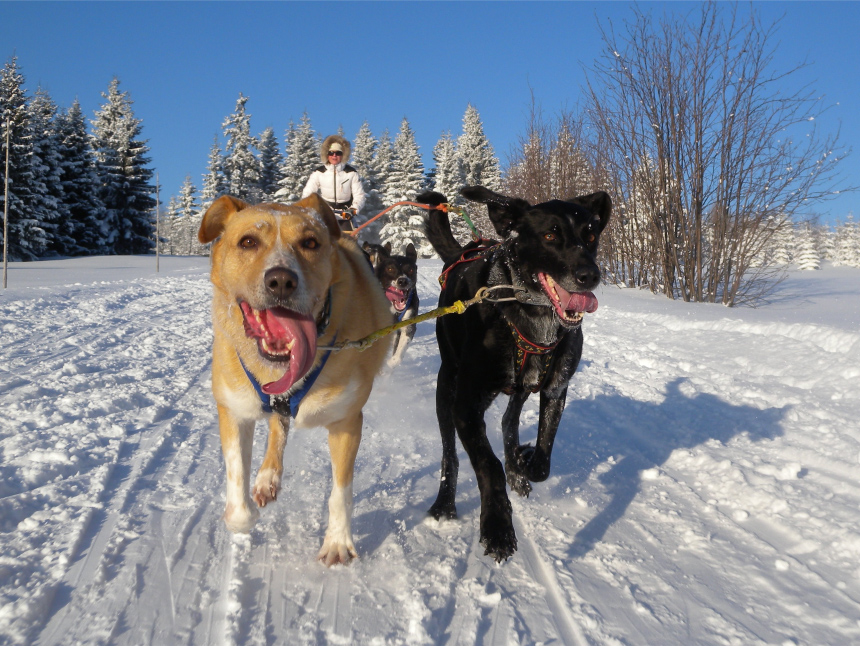 Information on accommodation:
The price includes accommodation in Pec, full board ( half board), luggage transport from Pec pod Sněžkou to pension Racek and back, a fee of beds 4 CZK person a day, 15% VAT.
The price does not include tax of temporary accommodation for 15 CZK per person per day, tax is payable on the day of departure in cash.
Tax excludes person younger than 18 years old, 70 years older, and students with disabilities.
In the winter there is not possible to drive to the pension and you can leave your car in a guarded parking in Pec. We will transport you and your luggage for free (while your accommodation is for 7 nights )
Transport for a shorter stay we provide to our guests for 400 CZK.
In summer parking by the cottage is for free.
WIFI Internet connection in whole pension is for free.
GPS: 50°41'23.4"N 15°43'45.5"E
Bouda Racek 235, Pec pod Sněžkou 542 21
This email address is being protected from spambots. You need JavaScript enabled to view it.